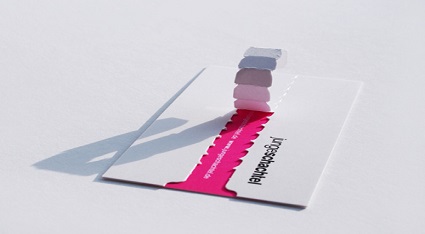 Perforation
Perforation – formation of a tear-off line using press equipment. The small dotted line is formed at the edge of the notebook. Its purpose – page can be easily removed without damaging other pages.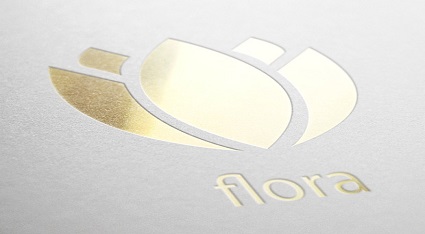 Foiling
Foiling – covering of particular graphic elements with foil. Most popular colours are gold and silver. Many other colours are available. Foiling gives a luxurious impression of the product.
UV varnishing
UV varnishing – covering of graphic elements with a layer of uv varnish which enhances colours and gives an exceptional touch with a possibility to emphasize specific details. Result is not only visible but also tactile.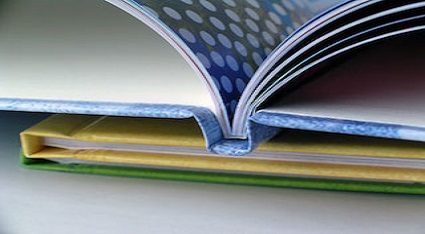 Case binding
We offer case binding options for books. Case bound books look prettier and more luxury. It helps to not only define professionalism and solidity, but also serve longer.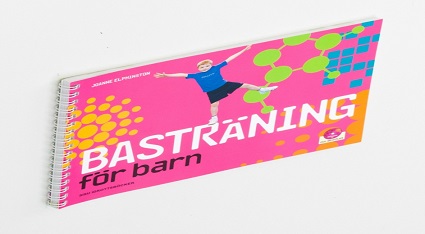 Spiral binding
Various types of documents can be bound with metal or plastic spiral.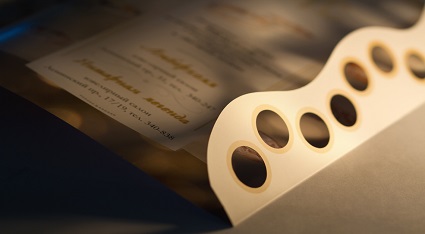 Cutting
Cutting – applying a unique shape for a printed product.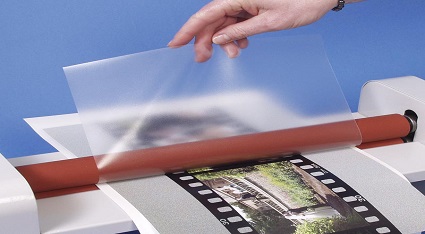 Lamination
We can laminate pages of printed products with matt or glossy film. Lamination applies to many products (especially book covers) for protection and longevity.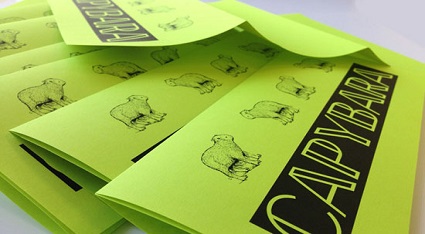 Folding and Creasing
Folding– the product (printed sheet) is folded to the required size using necessary amount of folds. Our modern folding equipment ensures precise and high quality folding of printed production.